Palm Beach Gardens Property Management
Allow us Manage Your Investment Property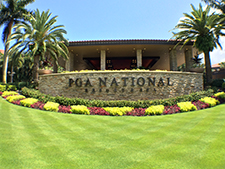 Whether you own a single property or 100 properties, Mangrove Property Management LLC can assist in finding qualified residents and professionally managing your investment property. We offer a full range of property management services tailored to you as an investor, homeowner, or landlord. We utilize the latest technology while marketing and servicing your property. As an owner, you have the ability to access real time property reports online, and your residents have the ability to pay their monthly rent electronically. If you prefer a more traditional approach we offer paper statements and reports as well. Our goal is to provide both owners and residents with the highest level of service while offering transparent, simple and affordable pricing. We service the cities of Juno Beach, Jupiter, North Palm Beach, Palm Beach Gardens, Singer Island, & Tequesta.
Some of the services we offer include:
Professional and affordable management
Unmatched communication with both owners and residents
Maximizing owner's net income
Handling all resident inquiries and maintenance requests
Industry leading marketing tools
Minimizing the property's time on market
Finding qualified residents through in-depth screening
Online owner and resident portal access
Discounted rates on repairs and required maintenance
Industry specific local knowledge
The Management Process
1). Free Initial Consultation
+
The initial consultation typically takes place at your property. Getting a feel for your property is important, however, getting to know you is even more essential. We want to learn about you; your likes and dislikes, your reason for hiring a property management company, and how we can exceed your expectations. We understand that everyone wants a different level of involvement in the management process. This is why getting to know you is the key to a long term relationship.
2). Providing Recommendations
+
After getting to know you and your property we will review your property's features and compare them to other properties for lease in your community. We will provide recommendations to help maximize revenue and minimize your property's time on the market.
3). Determining the Monthly Rent
+
After determining what improvements are needed to prepare your property for rent, we will provide you with a range of what we expect your property to generate monthly. We will discuss the advantages and disadvantages of pricing your property on the high or low end of our estimate. By thoroughly analyzing other comparable properties we will choose a monthly rent that you are comfortable with.
4). Signing the Management Agreement
+
After we have thoroughly answered all of your questions and you are 100% confident in our company we will provide you with a management agreement to sign. If at any point you are dissatisfied, simply provide us 30 days' notice to cancel the contract. We know by working hard and delivering results that you will stay with us for the long haul.
5). Preparing and Market the Property
+
Shortly after signing the management agreement, we start the preparation and marketing of your property. Whether it's a fresh coat of paint, landscaping improvements, or simply changing the batteries in smoke detectors we ensure the work is completed in a timely fashion. Photos and video of your property are taken and published on multiple online sources including the Multiple Listing Service, Zillow, Trulia, HotPads, Craigslist, Homes.com, etc. Open houses will be held regularly until your property is leased.
6). Finding the Right Resident
+
This is by far our most important task. Nightmare residents prey on uninformed property owners and can be very costly to remove from your property. In addition to collecting advanced rent and security deposits, thorough background and credit checks must be completed. Employment status, income, and debt must be reviewed in great detail. A resident's credit score shows their willingness and ability to repay debt and a low credit score should never be ignored.
7). Reviewing and Selecting the Resident
+
After the applications have been received and each prospective resident has been screened, we will review the candidates with you and provide our recommendation as to who is the most qualified resident. Fair housing laws must be followed at all times and discrimination based upon race, color, national origin, religion, sex, family status, or disability is illegal.
8). Signing the Lease
+
After a qualified resident is selected a lease is signed. The resident is made aware of their responsibilities and are informed of any association rules that must be followed. A detailed walk through of the property with the resident is conducted and any concerns are addressed. The resident is given access to the resident Portal and automatic rent payments are established. Electronic rent payments eliminate the most common excuse as to why rent is late; "the check is in the mail".
9). Servicing the Property
+
As your property manager we will be the point of contact for all resident inquiries. We will field all phone calls from residents in a timely manner 24 hours a day, 7 days a week. Twice a year we provide notification to the resident to enter the property so that we can review the condition of your home and ensure it is being properly cared for. After each visit we will provide you with a report card detailing your property's condition. When maintenance issues arise and repairs are required we will be the point of contact for all maintenance workers. We receive discounted rates with numerous trusted companies in the area which are not available to the public. We pass these savings on to you and do not add on any upcharges to the bill.
10). Renewing the Lease
+
60 days prior to the end of the lease we will begin communications with the resident to determine whether they intend to renew the lease. We will review market conditions and determine whether or not an increase to the monthly rent is justified. Should the resident notify us they intend to vacate the property at the end of the lease we will immediately begin marketing the property to find a new resident so that time on the market is minimized.
Palm Beach Gardens Area Information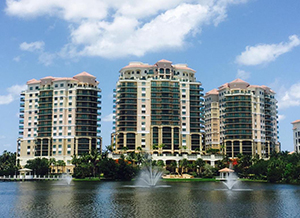 Prior to development, the land that became Palm Beach Gardens was primarily cattle ranches and pine forests, as well as swampland further west. In 1959, wealthy landowner and insurance magnate John D. MacArthur announced plans to develop 4,000 acres (16 km2) and build homes for 55,000 people. He chose the name Palm Beach Gardens after his initial choice, Palm Beach City, was denied by the Florida Legislature, because of the similarity of the name to the nearby Palm Beach. MacArthur planned to build a "garden city" so he altered the name slightly. The city was incorporated as a "paper town" (meaning that it existed only on paper) in 1959. The 1960 Census recorded that the city officially had a population of one, apparently a squatter whom MacArthur had allowed to stay on his property. Source From Wikipedia
Areas We Serve